Telescopic Handler Training
The course provides information on the safe and correct use of Telescopic Handlers and best practice to promote a safer environment for persons involved.
The courses are available for men and women over the age of 17 whether they have a driving licence or not.

Courses offered
We are a Category 2 ITSSAR accredited mechanical handling equipment (fork lift truck) test centre find out more at the Lantra and ITSSAR websites.
All our training is accredited under the national Trained Operator Passport Scheme (TOPS).
We offer training to employees in the public sector and commercial businesses, individuals and people on Government schemes.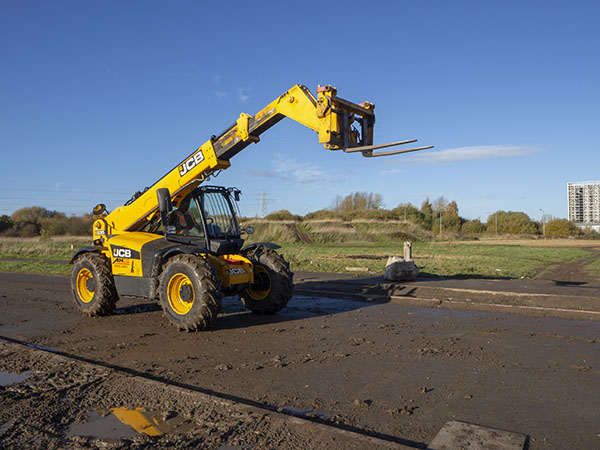 J1 to J7 levels
We can train operators on all types of telescopic handler from grades J1 to J7, these include:
Telescopic Handler (Industrial Telescopic Handler)
Telescopic Handler (Up to 9 Metres)
Telescopic Handler (Above 9 Metres excluding 360 slew)
Telescopic Handler (All sizes including 360 slew)
The courses take place over a number of days depending on the level required.
Health & Safety at Work Act
Lifting operations & lifting equipment regulations
Personal Protective equipment
Identification of components & terminology and capabilities
Awareness of electricity and proximity hazards on site during telehandler operations
Pre-operational checks
Telescopic Handler Operation techniques, safe use of the telescopic fork lift
Identification of controls
Drive and manoeuvre machine, park and secure
Prepare for transportation
Driving on slopes laden/unladen, controlled stop laden
Lifting loads and placing loads
Placing loads on to and off of scaffolding towers
Loading a lorry
Practical and theory tests
Find out more
Please contact us for more information on the schedule and length of our courses, courses are held at our Training Centre in Ellesmere Port or the client's premises.